PAOLA PIRELLI | INSTRUCTOR
---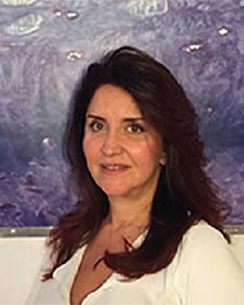 ---
Paola graduated in Dentistry and Specialist in Orthodontics. She is Assistant Professor and Researcher at the Department of Clinical Sciences and Translational Medicine, University of Rome "Tor Vergata". For over 35 years she has been involved in Dentofacial Orthopedics.
Her practice and research is dedicated to children, working out of the University Hospital and in her private practice in Rome. She is co-author of the Ministry of Health's national guidelines on OSAS in children 2016. She was a Member of the Regional Technical Committee on OSAS 2017.
She actively lectures in meetings and courses and she is author of many scientific publications. She first introduced Rapid Maxillary Expansion treatment in the OSAS of children as pioneer of this field. She has been invited as a key note speaker on this
subject to many international meetings and she has published several original articles on international journals.

---