Doris Waite, RDH, COMT
---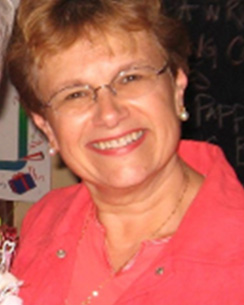 Doris graduated Dental Hygiene from George Brown College in Toronto in 1978 and moved to Owen Sound in 1979 to started working for a certified specialist in orthodontics. She has worked in general practice until 1992. A graduate of the AOMT Myofunctional therapy course in 2012, and later, Buteyko Breathing Educator certificate in 2012. Doris retired from ortho practice in Feb 2013 and began private practice doing myofunctional therapy and Buteyko Breathing Education since then. She has lectured in China for 2 weeks in November 2019, speaking to dentists and orthodontists on myofunctional therapy, tongue restrictions and TOTs.
Doris is the first student to be certified at the AOMT.
Hobbies are gardening, photography, travel, professional basketball and baseball.