Dr. Jennifer Flage Hobson | FACULTY
---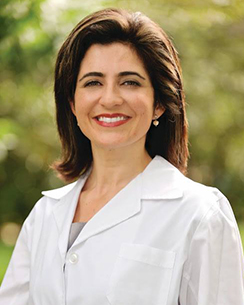 Dr. Jennifer Flage Hobson, PT, DPT, MTC, CFC, CMTPT, is a European-trained physical therapist; she earned her degree in physical therapy with an emphasis on manual therapy at the Hogeschool van Amsterdam, The Netherlands. She completed Hogeschool internships in Holland and Madrid, Spain, and then concluded with a clinical residency in Advanced Orthopedics in Chicago. Dr. Hobson earned a Manual Therapy Certification, Cranio-Facial (Rocabado) Certification, and Doctorate in Physical Therapy under the direction of the renowned New Zealand expert Dr. Stanley Paris at the University of St. Augustine, Florida. She received certification in Trigger Point Dry Needling, by the renowned Dr. Jan Dommerholt, through Myopain Seminars. Dr. Hobson has been instrumental in introducing this technique to the state of Illinois. Fluent in the Spanish language, Dr. Hobson continues to train and teach in Santiago, Chile, with Dr. Mariano Rocabado, a leading Cranio-Facial, TMJ, Neck and Spine rehabilitation expert. She also teaches the Cranio-Facial Rocabado courses through the U of St. Augustine, one of only two instructors in USA.
Dr. Hobson trained with Joy Moeller, BS, RDH, and Sandra Coulson, MS, ST, ED,COM who are two leading instructors in the field of Myofunctional Therapy in the US. Dr. Hobson enhanced her knowledge of restoring not only the head, neck and jaw, but also the tongue and its functions related to proper development of the mouth, teeth, and throat.
Dr. Hobson is a certified educator of Buteyko Breathing method (the simple idea of breathing volume reduction) through the instruction of Patrick McKeown, one of the few practitioners accredited by Professor K. P. Buteyko. She is also working toward Dr. Lois Laynee's Restorative Breathing Method certification.
---
Physical Therapy Renaissance, Ltd. (PTR), offers two Illinois locations: Chicago and Hinsdale. Dr. Hobson and her staff of therapists are dedicated to treating head, neck, spine and temporomandibular disorders. Most recently, the focus of PTR has been treating myofunctional breathing disorders using the Myofunctional Buteyko breathing method."www.ptrenaissance.com
---
Dr. Hobson has presented at many conferences including: the Chicago Dental Society; the International Congress on TMJ in Valencia, Spain; the American Academy of Orofacial Pain Conference, among others.
---
Contact Information:
P.T. RENAISSANCE
122 South Michigan Avenue
Suite 1441
CHICAGO, Illinois 60603
Ph (312) 986-9833
Fax (312) 962-8855