GIOVANNI OLIVI | INSTRUCTOR
---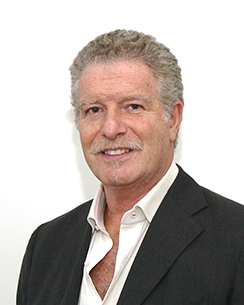 Giovanni Olivi is native of Rome, Italy, where he graduated in Medicine and Surgery (MD) and specialized in Dentistry cum laude (DDS).
In 2002 Giovanni completed a one-year post graduated laser course at the University of Florence. He achieved the laser certification from ISLD (Bergamo, Italy, in 2004), the Advanced Proficiency from the Academy of Laser Dentistry (Tucson, AZ-USA, in 2006) and the Master status also from the ALD (Las Vegas, NV-USA, in 2009).
Giovanni.Olivi is the 2007 recipient of the "Leon Goldman Award" for clinical excellence from Academy of Laser Dentistry.
He is active and board member of the Italian Academy of Microscope Dentistry (AIOM), Italian Society of Endodontics (SIE), European Academy of Paediatric Dentistry (EAPD). He lectures on laser dentistry topics, worldwide.
Giovanni Olivi is currently adjunt professor and scientific director of the one-year postgraduate course "Laser in Dentistry" at Catholic University "Sacro Cuore" of Rome and is also cooperating with several Universities worldwide for laser education.
He is the author of the books "Laser in Dental Traumatology" (in italian, 2010 – Ed.Martina, Bologna-Italy), of "Pediatric Laser Dentistry: a user's guide" (in english, 2011 – Quintessence Publ.,Chicago-USA), of the books "Laser in Restorative Dentistry: a practical guide" (in english, 2015 – Springer) and "Laser in Endodontics: scientific background and clinical applications", (in english, 2016 – Springer).
---
InLaser, established in 1986, lies at the cutting edge of Italian dental care. The expertise of Dr. Giovanni Olivi and Dr. Maria Daniele Genovese, coupled with technologically advanced instruments, have enabled InLaser to achieve standards of excellence that have even been worldwide recognised through the Leon Goldman Award Drs. Olivi and Genovese share a common passion for perfection: aesthetics, form, and function are inseparable features of their mission to obtain the best possible blend of health and comfort for your mouth.http://www.inlaser.it
"Dr. Giovanni Olivi maintains his private practice in Endodontics, Restorative and Paediatric Dentistry in Roma, Italy, where He also leads several courses on different laser topics. He has lectured in aesthetics, laser and microscope dentistry, endodontics and to dentists from all over the world, at conferences across more than twenty countries"

---
Contact Information:
Giovanni Olivi, MD, DDS
Piazza Francesco Cucchi, 3
00152 Rome, Italy
+39 06 580 9315
+39 06 581 5190
http://www.inlaser.it