MARC MOELLER | Managing Director
---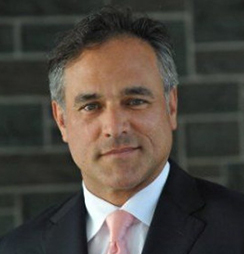 Marc Richard Moeller, Managing Director of the Academy of Orofacial Myofunctional Therapy (AOMT), comes to the field of Orofacial Myology with extensive experience in sales and marketing strategy and management. He is also the Executive Director and founding Board Chair of the Academy of Applied Myofunctional Sciences (AAMS).
Marc has spent the majority of his career working in business banking with experience in sales management, sales and marketing strategy, and integration of vertical business units across complimentary business lines. He has managed business banking units starting at Wells Fargo Bank while based in Los Angeles where he rose from an entry level business banking sales position to helping set strategy for the entire division. Based in London he was First Data Corporation's Director of Sales for Europe, the Middle East, and Africa, crafting and managing the credit card processing sales and marketing strategies of Halifax Bank of Scotland, and Lloyds TSB in the UK, and Deutsche PostBank in Germany. Based in New York as the North American Director of the JPMorgan Chase Merchant Services Business Banking unit he managed to increase business by over 500% within two years.
Marc has extensive experience as a senior executive in finance, building and bridging strategies across multinational financial conglomerates, specializing in joint-venture integration. He is fortunate to apply this experience as a public health advocate, building bridges in the interdisciplinary profession of OMT facilitating research and developing curricula.Who is Marc Moeller
Marc has also worked in film production where he developed television series, documentaries, and feature films, based in London, Sao Paolo, Brazil, Shanghai, China, and New York City. He is a graduate of University of California, San Diego and is based in Los Angeles. He speaks French, Spanish, Portuguese, Mandarin Chinese, and likes to cook.

---
Marc is an active participant in the following professional associations:
American Academy of Orofacial Pain AAOP
American Association of Physiological Medicine and Dentistry AAPMD
American Thoracic Society ATS
Member of the Sleep and Respiratory Neurobiology SRN Sleep Education Sub Committee
Associaçao Brasileira de Motriciade Orofacial ABRAMO Brazlian Orofacial Myology Association

Associaçao Brasileira do Sono (Brazilian Sleep Association)
Latin American Orofacial Myology Community CMOL
International Association of Dental Research IADR
Member of the Consortium for Research and Diagnostic Criteria for Temporomandibular Disorders
Sociedade Brasileira de Fonoaudiologia SBFa Brazilian Speech Society
Member of the Orofacial Myology Committee