INTRO COURSE PART 3
Advanced Course: OMT & Co-morbidities Sleep/TMD/Posture
December 13-15, 2019 | Los Angeles, CA
The fee for this course is $1250.00

---
Click Here to register
---
COURSE LOCATION
Millennium Biltmore Los Angeles
This 1923 beaux arts-inspired grande dame is a 10-minute walk from both the Walt Disney Concert Hall and the Museum of Contemporary Art, and 2 blocks from the Pershing Square rail station. Refined rooms with plantation shutters offer WiFi, satellite TV & marble baths. Club rooms have lush canopy beds, free breakfast and snacks in the club lounge. Suites add bedrooms and foyers. In-room dining is available.
Address: 506 South Grand Avenue,
Los Angeles, CA, 90071
Phone: (213) 624-1011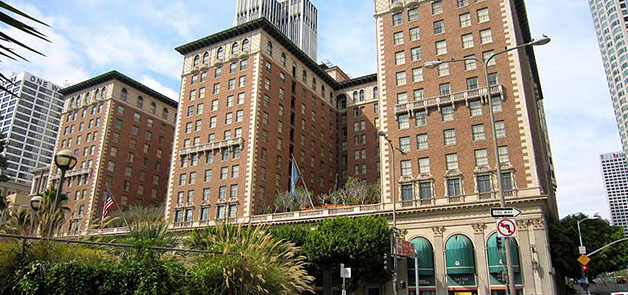 IF YOU HAVE ANY QUESTIONS OR COMMENTS, PLEASE CONTACT MARC MOELLER AT +1 310 382-7852
---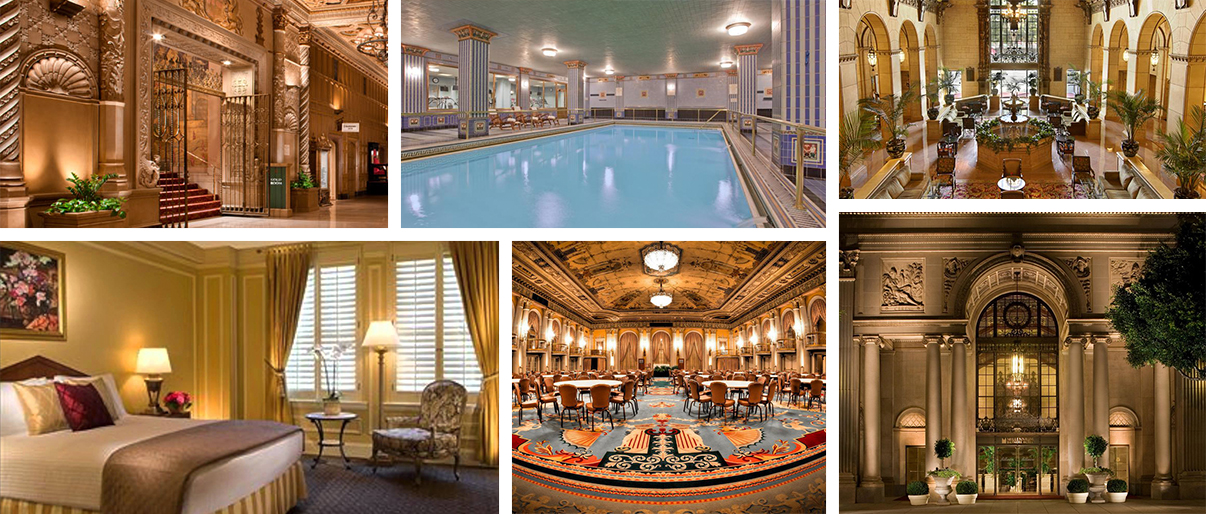 DIRECTIONS TO LOCATION: From LAX airport, past terminal 7, right lane to Sepulveda Blvd. to 105 East (Norwalk). Proceed to 110 North (Harbor Fwy). Exit 6th Street, 2 blocks to Hope Street, turn left. 2 blocks past 7th Street, hotel is on the right-hand side. 20 minutes from LAX.
---
Advanced Course
New Frontiers in Myofunctional Therapy: Sleep, TMD, Posture
We are very excited to be adding advanced training for the currently practicing specialist in myofunctional therapy and those who work with them. We have designed this course to provide practical tools in advanced topics that are in the highest demand by allied health professionals, those seeking to work with those who practice myofunctional therapy.
The course will consist of advance required reading, lectures, and hands-on workshops including the following topics:
• Upper Airway Resistance Syndrome, Sleep Disordered Breathing, Obstructive Sleep Apnea and Myofunctional Therapy
Current standards of care and the state of sleep medicine.
All attendees will be able during the course to undergo a home sleep study.
• Sleep Well, Live Well: Strategies and Solutions for Optimal Sleep
Be trained in state of the art strategies to guide your patients to optimal sleep hygiene and habits to improve your patient results: be grounded in the reasons, the protocols, and the manner to train your patients for better sleep
• Postural Aspects for the Myofunctional Therapist: Assessment of Overall Posture, Teaching Correct Head and Neck Posture and Ergonomics
• TMJ disorders for OM Therapists
TMJ, Pelvis, and Spine
TMJ Disorder and Clinical Aspects for the Myofunctional Therapist: Advanced OMT/TMD protocols
• Tongue Tie: Updates and Protocols for the Myofunctional Therapist
• Current and Emerging Sciences Supporting Myofunctional Therapy: Epigenetics, Functional Matrix, Neuroplasticity.
---
---
MEET OUR PRESENTERS
Sharon Keenan, PhD Palo Alto School of Sleep Medicine is Faculty & Presenter for Fundamentals of Sleep Medicine. Dr. Keenan is the founder, director and one of the principal lecturers at The School of Sleep Medicine, Inc. in Palo Alto, CA. She also served as principal lecturer at the University of Sydney Department of Medicine in Sydney, Australia from 1986 to2010. She has been an invited speaker throughout North America, Europe, Asia and South America. She has contributed chapters to numerous books and has presented papers and abstracts on polysomnography both nationally and internationally.
Rich Hirschinger, DDS, MBA UCLA School of Dentistry, Department of Orofacial Pain is Faculty & Presenter for Fundamentals of Orofacial Pain. Dr. Richard Hirschinger is a General Dentist (General Dentistry dentist) practicing in Beverly Hills, California. He is a graduate of the University Of Southern California School of Dentistry in Los Angeles, California, has a Doctorate of Dental Surgery May 1985. Dentist in private practice October 1985 to July 1995. Founder and President Digital Dental Strategies, 2001 to present, diplomate, American Board of Orofacial Pain 2012 to present, practice limited to orofacial pain and dental sleep medicine from May 2013 to present.
Soroush Zaghi, MD Sleep Surgeon, Otolaryngology-Maxilofacial Surgery is Faculty and Presenter for Sleep Disorders, Craniofacial Morphology, and Myofunctional Therapy. Dr. Zaghi graduated from Harvard Medical School and completed a 5-year residency training in Head and Neck Surgery at UCLA. He completed Sleep Surgery Fellowship as Clinical Instructor of Otolaryngology at Stanford University. He is very active in clinical research relating to sleep disordered breathing with over 50 peer-reviewed journal articles relating to neuroscience, head and neck surgery, and obstructive sleep apnea.
Valerie Sinkus, PT is Faculty and Presenter for The Human Fascia System and Myofunctional Therapy. Valerie graduated from the University of Southern California Physical Therapy School in 1975. This journey has included extensive training in many manual therapy techniques and exercise approaches with a neuroscience basis . She has been a practicing craniofacial therapist for 20 years, with specialized training in pediatrics and obstetrics. She is now focusing on applying her 40 yrs of acquired skills in treating patients with airway and oral myofunctional issues, using her multidisciplinary approach of manual therapy and exercise.
Joy Lea Moeller, BS, RDH is Faculty and Presenter for 2 Modules; Myofunctional Therapy and the Sleep Disordered Breathing Patient and Myofunctional Therapy and the Orofacial Pain Patient. Joy Lea Moeller, BS, RDH is a leader in the field of Orofacial Myofunctional Therapy, lecturing and teaching courses around the world
for more than 25 years. Joy is on the board of the ASAA (American Sleep Apnea Association). She is a founder and Director of the Academy of Orofacial Myofunctional Therapy and a founding Director of the Academy of Applied Myofunctional Sciences.
Jennifer Hobson, PT, DPT, MTC, CFC, CMTPT, Physical Therapy is Faculty and Presenter for Tongue Posture and the Correlation To Body Posture and Orofacial Pain. Dr. Jennifer Flage Hobson, PT, DPT, MTC, CFC, CMTPT, is a European-trained physical therapist; she earned her degree in physical therapy with an emphasis on manual therapy at the Hogeschool van Amsterdam, The Netherlands. She completed Hogeschool internships in Holland and Madrid, Spain, and then concluded with a clinical residency in Advanced Orthopedics in Chicago. Dr. Hobson is a certified educator of Buteyko Breathing method (the simple idea of breathing volume reduction) through the instruction of Patrick McKeown, one of the few practitioners accredited by Professor K. P. Buteyko.
FACULTY
Mark Cruz, DDS, Dr. Cruz has been practicing dentistry in Orange County since 1986
Jennifer Hobson, PT, DPT, MTC, CFC, CMTPT, Physical Therapy
Renaissance, Chicago, Professor, University of Saint Augustine, Florida (with Mariano Rocabado)
Licia Coceani Paskay, MS, CCC-SLP
Joy Lea Moeller, RDH, BS
Nancy Rothstein, MBA, Adjunct Professor, NYU in Sleep Wellness; Director of Corporate Sleep Programs, CIRCADIAN
Bertrand Da Silva MD, FCCP, FAASM, Boarded in Pulmonology, Critical Care Medicine, and Sleep Medicine.
TESTIMONIALS
---
"I have a Mini-Residency in which I teach doctors from all over the world about Biobloc Orthotropic treatment to develop the entire lower face forward. They lecture as part of one of the four sessions in this Mini-Residency, and I strongly urge each doctor taking my course to either take their course to learn what they do or have one of their team members do so. Our success in treating with Biobloc Orthotropics is enhanced when we combine a strong myofunctional component to the therapy."
– William M. Hang, D.D.S., M.S.D
---
"I am able to better understand the deficits my patients have which helps me treat the causes of their disorders, not just the symptoms. Through utilization of your therapeutic programs and exercises, I have made significant positive improvements in my patients overall speech intelligibility without even using articulation therapy. My patient's parents are thrilled because their children can eat a wider variety of healthy foods without having fights at the dinner table. My patients are more confident and one has even opened a business and has invited me to hear her speech at her grand opening event next week."
– Maureen Grady Cooney, Speech Pathologist
---
"I heard Joy Moeller speak on the topic of Myofunctional Therapy at a seminar sponsored by the ADHA. I was impressed by Joy's informative presentation, so I attended the 4 day course titled "Introductory Myofunctional Therapy" in Phoenix, Arizona in February of 2013. I had an outstanding experience at The Academy of Myofunctional Therapy. The course highlighted the health benefits resulting from Orofacial Myofunctional Therapy. During the Course, I learned about this exciting therapy that focuses on various pathologies involving the face, head, and neck. Now I can begin treating patients who demonstrate improper breathing, chewing and swallowing. Thank you Joy, Licia and Marc for your enthusiastic commitment to teaching this vital, life changing therapy."
-Kelly Sean Noble, DDS Tempe, AZ



The AOMT is committed to providing the strongest foundation in the field of orofacial myofunctional therapy. We ground our curriculum in the latest evidence-based research. We have taught more than half of the myofunctional therapists practicing in North America. We offer further on-going assistance via the internet with professional problems you may have. We have a networked referral system for receiving new patients from doctors in your area. We schedule several courses throughout the year at various locations across the USA.
The fee for this course is $1250.00
We understand that events may come up for which you need to cancel your attendance in a course you have registered for. A full refund less a $75 cancellation fee will be issued if your request is received more than 21 days from the course start date. If you are less than 21 days from a class start date, no refund will be issued but a course credit will be given to apply for future courses.
---
In order to practice myofunctional therapy, you will need to check your state laws (U.S.). We require that everyone who trains with us holds a valid license in an allied health field, including but not limited to: Dental Hygiene, Speech Pathology, Dentistry, Physical Therapy, Occupational Therapy. When you register, you will be asked to provide your current license number. For any questions please contact us at info@aomtinfo.org.
This course represents the AOMT's commitment to developing the best curriculum available anywhere, expanding on our comprehensive introductory course and diving much deeper in areas critical to a greater foundation in the field. This course contains all new curriculum and is a must for anyone working with patients with sleep disorders, TMD, or looking to advance in the field.
INTRO PART 3
OMT & Co-morbidities Sleep/TMD/Posture
December 13-15, 2019, Los Angeles, CA
---
CLICK HERE TO REGISTER