INTRO COURSE PART 1
Comprehensive Introduction to Orofacial Myofunctional Therapy
June 20-23, 2019 | London, United Kingdom
New Students: $2300.00USD | Returning Students/per day: $150.00USD
Returning Students all 4 days: $500.00USD

---
Click Here to register
---
COURSE LOCATION
Royal Society of Medicine
The Royal Society of Medicine is a leading provider of high-quality continuing postgraduate education and learning to the medical profession. Its mission is to advance health, through education and innovation. Independent and apolitical, the RSM also aims to actively encourage and support those who are entering medicine and healthcare.
Address: 1 Wimpole Street
London, England W1G 0AE
Phone: +44 (0)20 7290 2900
Website: www.rsm.ac.uk

---
Recommended lodging
The Royal Society of Medicine or via www.booking.com using Royal Society of Medicine, Wimpole Street, London as a search reference point.
Click Here To Book Your Room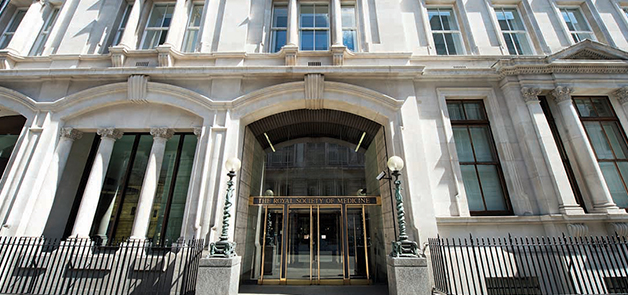 ---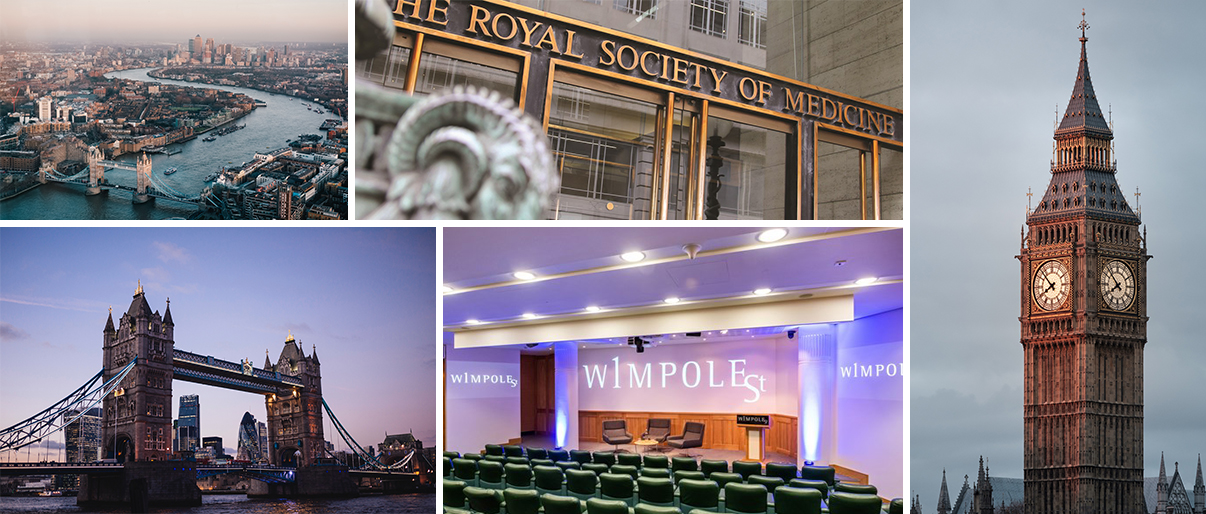 IF YOU HAVE ANY QUESTIONS, PLEASE CONTACT MARC MOELLER AT +1 310 382-7852
---
A Comprehensive Course in Orofacial Myofunctional Therapy
The AOMT is a leading post-graduate training academy for allied health professionals
who want to treat orofacial myofunctional disorders.
---
Presented by the Academy of Orofacial Myofunctional Therapy
Presenters: Marc Richard Moeller, BA and Samantha Weaver, MS
The AOMT is committed to providing the strongest foundation in the field of orofacial myofunctional therapy.
We ground our curriculum in the latest evidence-based research.
We have taught more than half of the myofunctional therapists practicing in North America. We offer further on-going assistance via the internet with professional problems you may have.
We have a networked referral system for receiving new patients from doctors in your area.
We schedule several courses throughout the year at various locations across the USA.
Meet Our Instructors
Marc Richard Moeller, BA
Marc Richard Moeller, Managing Director of the Academy of Orofacial Myofunctional Therapy (AOMT), and Executive Director and Founding Board Chair of the Academy of Applied Myofunctional Sciences (AAMS), has spoken on Orofacial Myofunctional Therapy (OMT) in 28 countries to date and supported the facilitation of research, public health projects, clinical protocols, and curriculum development in OMT with over 50 universities, hospital groups, and governments around the world.
Find Out More About Marc
---
Samantha Weaver, MS
Samantha Weaver has been practicing Myofunctional therapy since 2009 working in two clinics that specialize in breathing remediation and Orofacial Myofunctional therapy with children and adults.
Find Out More About Samantha
---
TESTIMONIALS
---
"I have a Mini-Residency in which I teach doctors from all over the world about Biobloc Orthotropic treatment to develop the entire lower face forward. They lecture as part of one of the four sessions in this Mini-Residency, and I strongly urge each doctor taking my course to either take their course to learn what they do or have one of their team members do so. Our success in treating with Biobloc Orthotropics is enhanced when we combine a strong myofunctional component to the therapy."
– William M. Hang, D.D.S., M.S.D
---
"I am able to better understand the deficits my patients have which helps me treat the causes of their disorders, not just the symptoms. Through utilization of your therapeutic programs and exercises, I have made significant positive improvements in my patients overall speech intelligibility without even using articulation therapy. My patient's parents are thrilled because their children can eat a wider variety of healthy foods without having fights at the dinner table. My patients are more confident and one has even opened a business and has invited me to hear her speech at her grand opening event next week."
– Maureen Grady Cooney, Speech Pathologist
---
"I heard Joy Moeller speak on the topic of Myofunctional Therapy at a seminar sponsored by the ADHA. I was impressed by Joy's informative presentation, so I attended the 4 day course titled "Introductory Myofunctional Therapy" in Phoenix, Arizona in February of 2013. I had an outstanding experience at The Academy of Myofunctional Therapy. The course highlighted the health benefits resulting from Orofacial Myofunctional Therapy. During the Course, I learned about this exciting therapy that focuses on various pathologies involving the face, head, and neck. Now I can begin treating patients who demonstrate improper breathing, chewing and swallowing. Thank you Joy, Licia and Marc for your enthusiastic commitment to teaching this vital, life changing therapy."
-Kelly Sean Noble, DDS Tempe, AZ
---
The fee for this course is as follow
New Students: $2300.00USD
Returning Students / per day: $150.00USD
Returning Students all 4 days: $500.00USD
We understand that events may come up for which you need to cancel your attendance in a course you have registered for. A full refund less a $75 cancellation fee will be issued if your request is received more than 21 days from the course start date. If you are less than 21 days from a class start date, no refund will be issued but a course credit will be given to apply for future courses.
---
In order to practice myofunctional therapy, you will need to check your state laws (U.S.). We require that everyone who trains with us holds a valid license in an allied health field, including but not limited to: Dental Hygiene, Speech Pathology, Dentistry, Physical Therapy, Occupational Therapy. When you register, you will be asked to provide your current license number. For any questions please contact us at info@aomtinfo.org.
---
Instructional Personnel Disclosures:
Speaker, Samantha Weaver:
Financial: Samantha Weaver receives speakers fees from the AOMT.
Speaker, Marc Richard Moeller:
Financial: —Financial—Marc Moeller is the Managing Director and main shareholder for the AOMT (Academy of Orofacial Myofunctional Therapy) for which he is compensated. Non-financial: Mr. Moeller is the Board Chair and Executive Director of the AAMS (Academy of Applied Myofunctional Sciences) and on the Sleep and Respiratory Neurobiology Education Committee of the American Thoracic Society. He is a member of various professional organizations worldwide.

---