---
COURSE LOCATION
Pontifical University of Saint Thomas Aquinas
Largo Angelicum, 1, 00184 Roma RM, Italy
Phone: +39 06 67021
The Pontifical University of Saint Thomas Aquinas (Italian: Pontificia Università di San Tommaso d'Aquino) also known as the Angelicum in honor of its patron the Doctor Angelicus Thomas Aquinas. The university is located in the historic center of Rome, Italy.
The Angelicum is coeducational and offers both undergraduate and graduate degrees in theology, philosophy, canon law, and social sciences, as well as certificates and diplomas in related areas. Courses are offered in Italian and for some programs in English. 
If you have any questions or comments, please contact our director Marc R. Moeller at +1 310 382-7852
---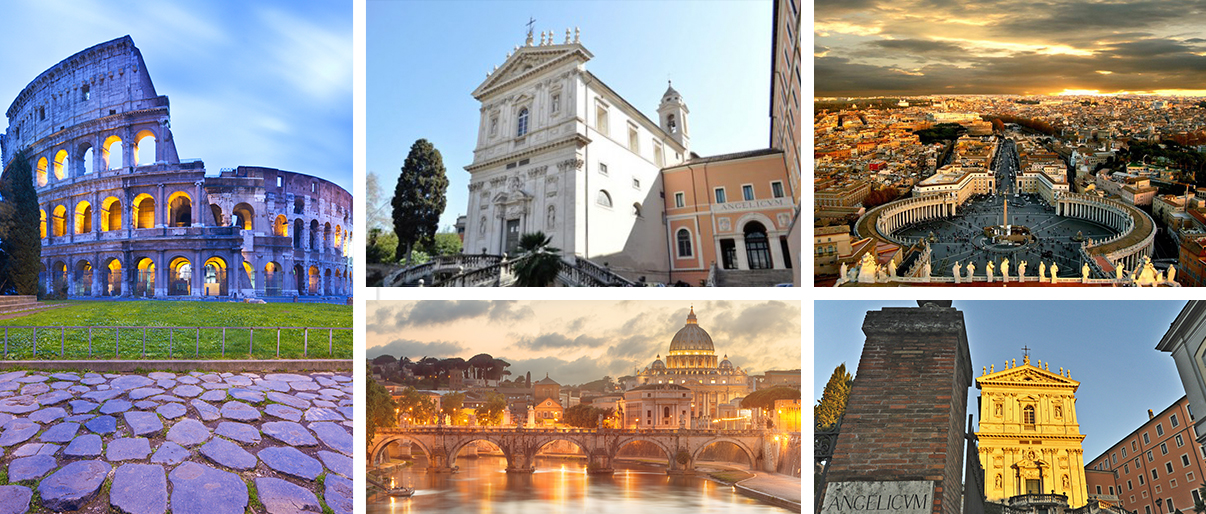 ---
Comprehensive Frenulum
INSPECTION
Workshop

A three day intensive on frenum inspection that also addresses frenotomy and frenectomy

Demonstrations of frenectomies and frenontomies on infants, adolescents, and adults by scissors, laser, and scalpel

Overview of surgical techniques and procedures, including scissors, scalpel, and laser
---
Learning Outcomes

• How to classify the different types of lingual frenulum
• Lingual frenulum definition and the importance of assessment
• Possible interferences of the altered lingual frenulum and consequences
• The importance of using a protocol, and not only visual inspection
• Criteria for assessing lingual frenulum using specific protocols for infants, children and adults
---

The tongue participates actively in the functions of sucking, swallowing, chewing and speech. A small fold of mucous membrane, called lingual frenulum, connects the underside of the tongue to the floor of the mouth. The lingual frenulum effects the movement of the tongue. When the lingual frenulum cells don't undergo apoptosis completely during the embryologic development, the residual tissue may restrain the movements of the tongue.

Differentiating the anatomical variations requires extensive knowledge of the anatomy of the tongue and the floor of the mouth in order to identify whether the findings may compromise the tongue movements and the orofacial functions.

When health professionals evaluate the lingual frenulum, they diagnose it as normal or altered depending on the criteria used. Usually, professionals evaluate the lingual frenulum by observing the appearance and the mobility of the tongue. When assessing babies, health professionals also observe breastfeeding. It has proven to be an efficient tool to evaluate lingual frenulum alterations.

For an accurate evaluation, it is necessary to observe certain aspects of the tongue and frenulum, such as the mobility and habitual position of the tongue, as well as speech articulation. In general, existing protocols only evaluate the mobility of the tongue and frenulum by itself and the results depend on what the evaluator considers normal or altered. Diagnosing frenulum alterations can be difficult because the evaluator has to be aware of the anatomy of the tongue, including different aspects of the frenulum and adjacent regions. In addition, the evaluator must know what functions may be affected by the alterations of the lingual frenulum.

When the lingual frenulum is altered the greatest divergence from normal is in the area of speech production. Some studies claim that such alterations are rare or insignificant. Some authors claim that the incidence of speech disorders is low; while others say that it is difficult to relate altered frenulum to speech alterations.

In addition, other authors suggest that the occurrence of speech distortions in subjects with altered frenulum is present in 50% of the cases. Perhaps the authors who do not relate altered speech to altered frenulum are the ones who consider only omissions and substitutions as speech alterations, without considering distortions, which are the most frequent alterations.

The divergence of views includes many aspects, such as terminologies, assessment methodology and the consequences of the altered frenulum. Frenulum surgeries are also subjects of divergence, since there are frequent questions about whether to perform surgery or not, when to perform surgery, what the best technique is for the surgery, and, even, who would be the most qualified professional to perform it. This diversity of views, as well as the differences among the authors may be due to the lack of common parameters for evaluation and diagnosis, and lack of extensive knowledge about the consequences of frenulum alterations.

Some of the existing protocols evaluate the size of the frenulum, where it is attached, and propose objective measurements. Other authors focus on one or another specific item, which they consider a determining factor to diagnose frenulum alterations. Considering the diversity of points of view mentioned two protocols with scores were designed to evaluate the tongue and the frenulum. As the tongue takes part in orofacial functions, aspects such as shape, size, and range of movements must be tested.

The content of the presentation consists of presenting and demonstrating the administration of two protocols: a lingual frenulum protocol with scores designed for infants and the other for children over 5 years old and adults, These protocols enable health professionals, such as: speech language pathologists, dentists and physicians to evaluate and diagnose lingual frenulum alterations. The lingual frenulum protocols with scores have been efficient tools to diagnose altered lingual frenulum.

The protocol for infants is a two-part protocol designed to evaluate the lingual frenulum. The first part consists of clinical history with specific questions about family history and breastfeeding. The second part consists of clinical examination: anatomo-functional, non-nutritive and nutritive sucking evaluations. According to the scores, the frenulum can be considered altered or normal. When the sum of history and clinical examination is equal or higher than 9, lingual frenulum may be considered altered.

Evaluating simultaneously the characteristics of the lingual frenulum and the functions of sucking and swallowing during breastfeeding is important for an accurate diagnosis. This protocol provides assessment of the tongue shape, fixation,thickness, potential movements and functions. The protocol with scores for infants is considered to be an effective tool for health professionals to use for assessing and diagnosing the anatomical alterations of the lingual frenulum, and its possible interference with breastfeeding.

The protocol with scores for children and adults is designed to diagnose possible frenulum alterations, as well as to provide information to relate anatomical frenulum alterations to functional alterations. It consists of history and clinical examination. The history relates the subject's complaints and general identification questions. The specific questions investigate the relationship among the frenulum and other aspects, such as family history, breastfeeding, swallowing, chewing, oral habits, speech, voice and previous frenulum surgeries. The clinical examination is divided in two parts: the first investigates general aspects of the frenulum and tongue, and the second investigates the tongue's mobility and position in the oral cavity, speech production and compensatory patterns used by the subject. According to the scores, the frenulum can be considered altered or normal. When the sum of general tests is equal or higher than 3, lingual frenulum may be considered altered. The interference of the lingual frenulum in oral functions can be considered when the sum of functional tests is equal or higher than 25. The present protocol has been applied and tested consistently for many years. It has proven to be an efficient tool to evaluate lingual frenulum alterations.

Early lingual frenulum assessment avoids early weaning, future speech alterations, which may interfere with self-esteem, social and professional life.
Comprehensive Frenulum
SURGERY
Workshop

An intensive frenulum surgery workshop to provide allied health professionals a foundation for the revision of angkyloglossia

This workshop is designed to work towards the establishment of the 1st frenulum surgery standard of care that will be medically validated, "Myofunctional Frenuloplasty"

The focus of this workshop will be to provide clinicians (MDs, DDSs) with practical tools to use in their practice immediately, wether they use scissors, scalpel, or laser

Step by step surgical technique (scalpel and scissors, Zaghi, Myo) will be presented with both infant and adults (different procedures for both) for surgical revision of ankyloglossia

The emphasis in this workshop will be focused on a foundation based on technique beginning with and focused on scalpel and scissors

An overview of our medically validated frenulum inspection protocols will be demonstrated (Marchesan)
Learning Outcomes

• Review of tongue surgical anatomy
• Assessment of readiness to proceed with intervention
• Risks, benefits, and alternatives to surgery
• Anterior tongue-tie release vs. posterior tongue-tie release
• Understanding the Surgical Technique: Myofunctional Frenuloplasty, with surgical assist provided by a myofunctional therapist
• Follow up and post-operative care.
• Management of difficult cases.
---

Ankylolglossia, a key orofacial myofunctional disorder, has gained tremendous attention from major medical meetings to mommy blogs as a potentially perilous condition.

From difficulty breastfeeding to creating a pathway to an altered craniofacial morphology, the more that is known about this condition the greater sense of the sense of urgency has arisen to identify and address this condition.

Public health milestones such the validation of frenulum inspection tools for infants (Martinelli) as well as adolescents/adults (Marchesan) and the passage of Brazil's Teste da Linguinha/Frenulum Inspection Law (as of January 2015) coupled with recent work identifying anklyloglossia as a phenotype for OSA (Guilleminault 2016, Yoon 2017, Yoon 2017) have helped strengthen the foundation for OMT to emerge.

Much more work, however, around phenotyping, treatment standards, and the science of the mechanisms involved are needed for the field of OMT to gain a solid footing.

There is practically no consensus around prevalence of ankyloglossia, but work stemming from the Martinelli and Marchesan protocols has made clear that this is a serious condition with upwards of 21% (Martinelli 2016) of the population perhaps requiring surgical revision to avoid the potential for alterations in speech, altered craniofacial morphology (Yoon 2017), and potential for OSA (Huang 2015, Guilleminault 2016).

The fact that ankyloglossia is referenced throughout dental and medical literature, but no standard of care for its revision is, in the opinion of this institute, a scandal.

It is our aim to establish, along with our medically validated frenulum inspection protocols, the 1st frenulum surgery standard of care.
DOWNLOAD THE FOLLOWING DOCUMENTS
MEET OUR PRESENTERS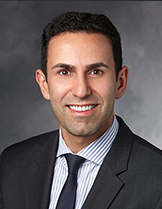 Soroush Zaghi, MD
Dr. Zaghi graduated from Harvard Medical School and completed a 5-year residency training in Head and Neck Surgery at UCLA. He completed Sleep Surgery Fellowship as Clinical Instructor of Otolaryngology at Stanford University. The focus of his specialty training is on Sleep Endoscopy, CPAP Optimization, Myofunctional Therapy, Frenuloplasty, Nasal Surgery, Throat Surgery, and Maxillofacial Surgery for the treatment of nasal obstruction, snoring, upper airway resistance syndrome, and obstructive sleep apnea. He is very active in clinical research relating to sleep disordered breathing with over 50 peer-reviewed journal articles relating to neuroscience, head and neck surgery, and obstructive sleep apnea.

---

Dr. Irene Marchesan, PHD
Dr. Irene Marchesan is director of the prestigious CEFAC Institute in Sao Paulo and President of the Brazilian Speech Language Pathology Society, is one of the foremost leaders of myofunctional therapy in the world. She is the most published researcher in the field and a visionary for the establishment of myofunctional therapy as a standard of care. One of the most published authors of articles on frenum inspection, she, along with Roberta Martinelli, is lead architect of Brazil's "Frenum Inspection Law" requiring as of January 2015 that all babies born in that country have their frenulum inspected and, if warranted, to be revised to avoid myofunctional disorders later in life.

---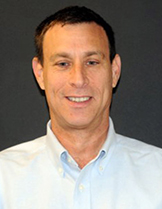 Eyal Botzer, DMD
Eyal Botzer is a DMD from the Hebrew University School of Dental Medicine. He studied in the Post Graduate program in Pediatric Dentistry. He then served as a research fellow at the NYU Dental School, training in a new technique for the treatment of cleft lip and palate at the NYU Medical Center Institute of Craniofacial Reconstructive Plastic Surgery. He then served as the Director of the Pediatric Dentistry Clinic at the Tel Aviv Sourasky Medical Center. Dr. Botzer specializes in pediatric dentistry and the treatment of neonates with craniofacial anomalies. He also co-authored several articles on Tongue Tie and & performed over 10 thousand frenotomies on newborns with breastfeeding difficulties.

---

James G. Murphy, MD
James G. Murphy, MD, is an Assistant Professor of Pediatrics at the F. Edward Hébert School of Medicine, Uniformed Services University of the Health Sciences in Bethesda, Maryland. He is a former Governing Council member of the International Affiliation of Tongue Tie Professionals, a member of the International Lactation Consultants Association and, since 2009, an Internationally Board Certified Lactation Consultant. Dr Murphy began performing lingual frenulotomies in Oct 2003 and has performed over 3000 of these procedures to date including posterior sub-mucosal fibrous bands. He has also performed over 600 upper lip frenotomies.

---

Sanda Valcu-Pinkerton, RDHAP, OMT
Sanda Valcu-Pinkerton believes in treating people, not problems. As a therapist, she works with patients of all ages to help train the orofacial muscles to develop optimally. During surgery, she supports Dr. Zaghi in their functional frenuloplasty procedures, incorporating myofunctional therapy to optimize outcomes. Besides her 25+ years of experience working in clinical practice as a Registered Dental Hygienist in Alternative Practice (RDHAP), she has continued to increase her knowledge and skills by becoming an Orofacial Myotherapist and Buteyko Breathing coach. Sanda's outstanding work facilitates better breathing and greater overall health.

---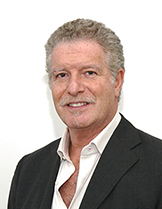 Giovanni Olivi, MD, DDS
Giovanni Olivi is a Professor of Conservative Dentistry and Endodontics in the Degree Course in Dentistry and Master in "Laser Dentistry" at the University of Genoa. He graduated with honors in Medicine and Surgery at the University "La Sapienza" of Rome. He obtained a Master of the American Academy of Laser Dentistry in Las Vegas, NV. Speaker in more than 150 international conferences, scientific advisor to several magazines, author of numerous publications ,in 2007 was awarded in Nashville with Leon Goldman Award, received for Clinical Excellence.

---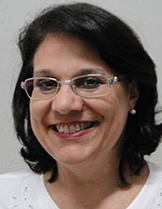 Roberta Lopes de Castro Martinelli, PhD Student, M.SLP, OMTS
Roberta Lopes de Castro Martinelli has a clinical background in Speech-Language Pathology with a specialization in Orofacial Myology. She works at the Department of childcare in a Brazilian Public Hospital. Her main research area is Oro-Myofunctional disorders. She has published papers on her research.

---

Douglas Galen, DDS
Dr. Douglas Galen is board certified and a Diplomate of the American Board of Oral and Maxillofacial Surgery. He is a fellow of the American Association of Oral and Maxillofacial Surgeons. In addition, Dr. Galen is the president of the Advanced Treatment Planning Dental Study Group. Dr. Galen is associated with Cedars Sinai Medical Center and UCLA Medical Center. He is also a member of the attending faculty in the Department of Oral and Maxillofacial Surgery at the UCLA School of Dentistry.
---

The AOMT has been proud to have collaborated with many of the world's foremost authorities to create such a foundation.  In our Comprehensive Frenulum Inspection Workshop, we train practitioners to use the latest validated frenulum inspection protocols (Martinelli-Infants, Marchesan-Adolescents & Adults, both of which were a foundation for Brazil passing the world's 1st frenulum inspection law for all newborns) with hands-on training and theory from the authors themselves including leading authority Irene Marchesan, PhD, SLP, co-creator of both inspection tools & architect of Brazil's frenulum inspection law, on theory, research, and using validated inspection

tools; leaders in pre and post treatment Joy Lea Moeller, BS, RDH on myofunctional therapy and frenulum surgery, pre- & post care, osteopathic physician Virginia Johnson, DO FAAO on the correlation to the lymphatic system, physical therapist Valerie Sinkus, PT on the correlation to posture and the fascia system; and finally surgical all stars surveying surgical approaches to revision (with pre- & post care) with pediatrician James Murphy, MD on frenotomy on infants with scissors, oral surgeon Douglas Galen, DDS on frenectomy for all ages, ENT & sleep surgeon Soroush Zaghi, MD on myofunctional frenuloplasty, a proposed standard of care for frenulum revision & current research.  



This course represents the AOMT's commitment to developing the best curriculum available anywhere, expanding on our comprehensive introductory course and diving much deeper in areas critical to a greater foundation in the field. This course contains all new curriculum and is a must for anyone working with patients with sleep disorders, TMD, or looking to advance in the field.

The AOMT is committed to providing the strongest foundation in the field of orofacial myofunctional therapy. We ground our curriculum in the latest evidence-based research. We have taught more than half of the myofunctional therapists practicing in North America. We offer further on-going assistance via the internet with professional problems you may have. We have a networked referral system for receiving new patients from doctors in your area. We schedule several courses throughout the year at various locations across the USA.

The fee for both the Inspection and Surgery courses is $3000.00
There is a $75 cancellation fee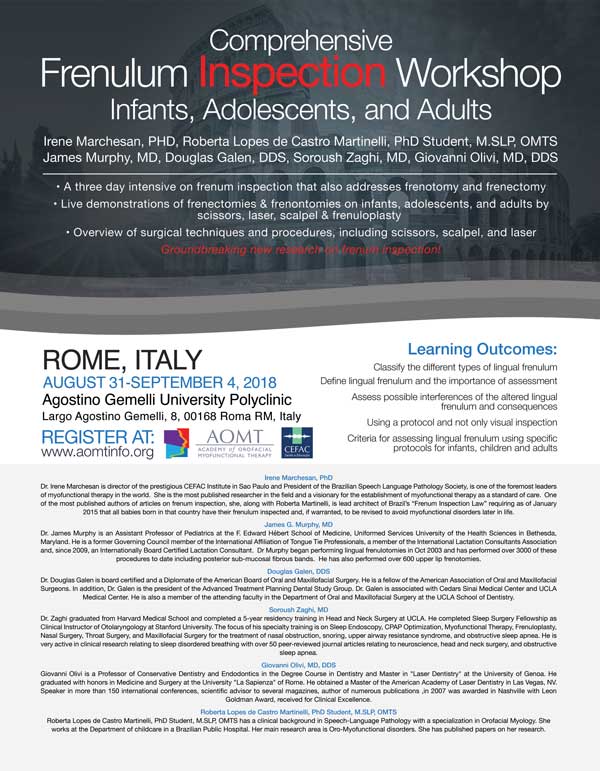 DOWNLOAD THE INSPECTION FLYER

---
Click on the link below to download a PDF format of the flyer for our comprehensive frenulum
INSPECTION workshop.
---
Click here to download
---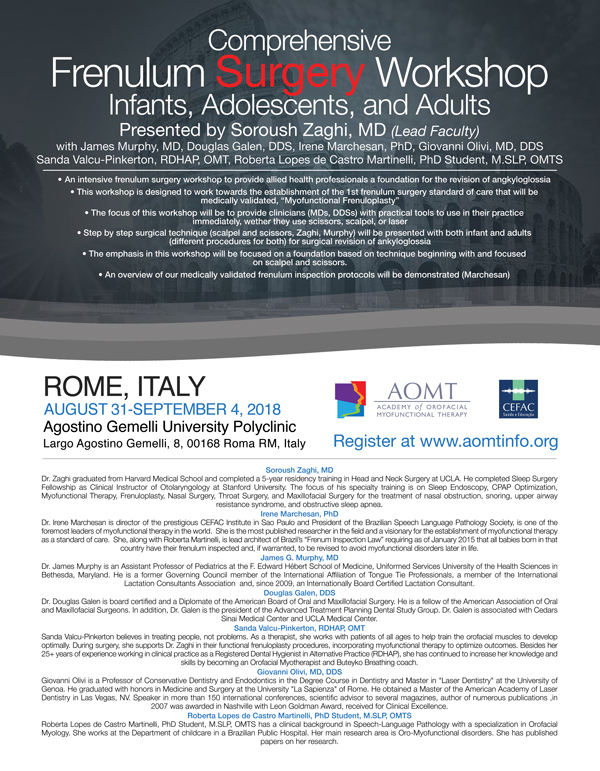 DOWNLOAD THE SURGERY
FLYER
---
Click on the link below to download a PDF format of the flyer for our comprehensive frenulum
SURGERY workshop.
---
Click here to download
Comprehensive Frenulum Inspection and Surgery Workshop
August 31st – September 4th, 2018 Rome, Italy
---