---
COURSE LOCATION
& PREFERED HOTEL
UCLA Luskin Conference Center
425 Westwood Plaza
Los Angeles 90095
Click on link below to book a room and get all information
www.luskinconferencecenter.ucla.edu
(This does not imply any relationship to UCLA)
OTHER HOTELS
UCLA Tiverton House
walking distance to the course
900 Tiverton Ave.
Los Angeles, CA 90095-3013
Phone: (310) 794-0151
www.tivertonhouse.ucla
Hotel Angeleno
170 N. Church Lane
Los Angeles, CA 90049
Phone: 310-476-6411
www.hotelangeleno.com
UCLA Guest House Hotel
walking distance to the course
Address: 330 Charles E. Young Drive East
Los Angeles, CA 90095-1466
Phone: +1-310-825-2923
UCLA Guest House Hotel
If you have any questions or comments, please contact our director Marc R. Moeller at +1 310 382-7852
---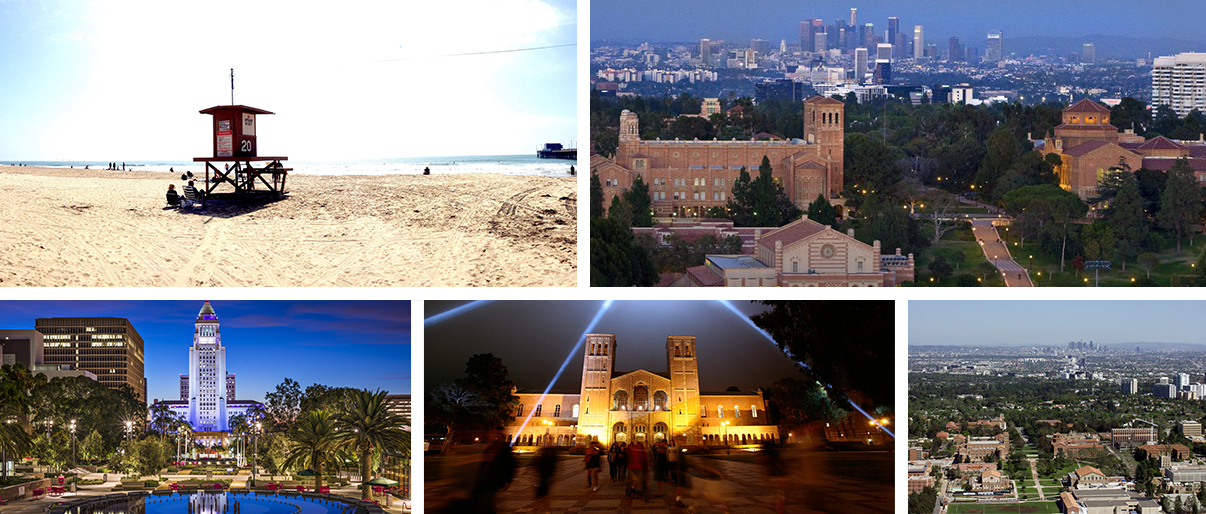 ---
Comprehensive Frenulum Surgery Workshops
Infants, Adolescents, and Adults

• An intensive frenulum surgery workshop to provide allied health professionals a foundation for the revision of angkyloglossia• This workshop is designed to work towards the establishment of the 1st frenulum surgery standard of care that will be medically validated, "Myofunctional Frenuloplasty"

• The focus of this workshop will be to provide clinicians (MDs, DDSs) with practical tools to use in their practice immediately, wether they use scissors, scalpel, or laser

• Step by step surgical technique (scalpel and scissors, Zaghi, Murphy) will be presented with both infant and adults (different procedures for both) for surgical revision of ankyloglossia

• The emphasis in this workshop will be focused on a foundation based on technique beginning with and focused on scalpel and scissors

• An overview of our medically validated frenulum inspection protocols will be demonstrated

Learning Outcomes

• Review of tongue surgical anatomy
• Assessment of readiness to proceed with intervention
• Risks, benefits, and alternatives to surgery
• Anterior tongue-tie release vs. posterior tongue-tie release
• Understanding the Surgical Technique: Myofunctional Frenuloplasty, with surgical assist provided by a myofunctional therapist
• Follow up and post-operative care
• Management of difficult cases
Ankylolglossia, a key orofacial myofunctional disorder, has gained tremendous attention from major medical meetings to mommy blogs as a potentially perilous condition.
From difficulty breastfeeding to creating a pathway to an altered craniofacial morphology, the more that is known about this condition the greater sense of the sense of urgency has arisen to identify and address this condition.
Public health milestones such the validation of frenulum inspection tools for infants (Martinelli) as well as adolescents/adults (Marchesan) and the passage of Brazil's Teste da Linguinha/Frenulum Inspection Law (as of January 2015) coupled with recent work identifying anklyloglossia as a phenotype for OSA (Guilleminault 2016, Yoon 2017, Yoon 2017) have helped strengthen the foundation for OMT to emerge.

Much more work, however, around phenotyping, treatment standards, and the science of the mechanisms involved are needed for the field of OMT to gain a solid footing as a standard of care. There is practically no consensus around prevalence of ankyloglossia, but work stemming from the Martinelli and Marchesan protocols has made clear that this is a serious condition with upwards of 21% (Martinelli 2016) of the population perhaps requiring surgical revision to avoid the potential for alterations in speech, altered craniofacial morphology (Yoon 2017), and potential for OSA (Huang 2015, Guilleminault 2016).
The fact that ankyloglossia is referenced throughout dental and medical literature, but no standard of care for its revision is, in the opinion of this institute, a scandal. It is our aim to establish, along with our medically validated frenulum inspection protocols, the 1st medically validated frenulum surgery standard of care.

DOWNLOAD THE FOLLOWING DOCUMENTS
MEET OUR PRESENTERS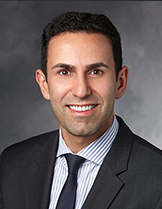 Soroush Zaghi, MD (Lead Faculty)
Dr. Zaghi graduated from Harvard Medical School and completed a 5-year residency training in Head and Neck Surgery at UCLA. He completed Sleep Surgery Fellowship as Clinical Instructor of Otolaryngology at Stanford University. The focus of his specialty training is on Sleep Endoscopy, CPAP Optimization, Myofunctional Therapy, Frenuloplasty, Nasal Surgery, Throat Surgery, and Maxillofacial Surgery for the treatment of nasal obstruction, snoring, upper airway resistance syndrome, and obstructive sleep apnea. He is very active in clinical research relating to sleep disordered breathing with over 50 peer-reviewed journal articles relating to neuroscience, head and neck surgery, and obstructive sleep apnea.

---

Douglas Galen, DDS
Dr. Douglas Galen is board certified and a Diplomate of the American Board of Oral and Maxillofacial Surgery. He is a fellow of the American Association of Oral and Maxillofacial Surgeons. In addition, Dr. Galen is the president of the Advanced Treatment Planning Dental Study Group. Dr. Galen is associated with Cedars Sinai Medical Center and UCLA Medical Center. He is also a member of the attending faculty in the Department of Oral and Maxillofacial Surgery at the UCLA School of Dentistry.
---

James G. Murphy, MD
James G. Murphy, MD, is an Assistant Professor of Pediatrics at the F. Edward Hébert School of Medicine, Uniformed Services University of the Health Sciences in Bethesda, Maryland. He is a former Governing Council member of the International Affiliation of Tongue Tie Professionals, a member of the International Lactation Consultants Association and, since 2009, an Internationally Board Certified Lactation Consultant. Dr Murphy began performing lingual frenulotomies in Oct 2003 and has performed over 3000 of these procedures to date including posterior sub-mucosal fibrous bands. He has also performed over 600 upper lip frenotomies.

---

Sanda Valcu-Pinkerton, RDHAP, OMT
Sanda Valcu-Pinkerton believes in treating people, not problems. As a therapist, she works with patients of all ages to help train the orofacial muscles to develop optimally. During surgery, she supports Dr. Zaghi in their functional frenuloplasty procedures, incorporating myofunctional therapy to optimize outcomes. Besides her 25+ years of experience working in clinical practice as a Registered Dental Hygienist in Alternative Practice (RDHAP), she has continued to increase her knowledge and skills by becoming an Orofacial Myotherapist and Buteyko Breathing coach. Sanda's outstanding work facilitates better breathing and greater overall health.

---

Joy Moeller, RDH, BS
Joy Lea Moeller, BS, RDH is a leader in the field of Orofacial Myofunctional Therapy, lecturing and teaching courses around the world for more than 25 years. Joy is on the board of the ASAA (American Sleep Apnea Association). She is a founder and Director of the Academy of Orofacial Myofunctional Therapy and a founding Director of the Academy of Applied Myofunctional Sciences.

---

Michelle Emanuel, OTR/L
Michelle Emanuel OTR/L has been a pediatric Occupational Therapist for 20 years. She has experience working in the NICU, PICU, CICU, and outpatient arenas. Her specialty ranges from the newborn to precrawling baby, and her focus has been on torticollis, plagiocephaly and oral restrictions and dysfunction. Michelle developed the TummyTime! Method program ten years ago in order to empower and equip parents with home activities to support optimal function and development.

---

Samantha Weaver, MS
Samantha Weaver has been practicing Myofunctional therapy since 2009 working in two clinics that specialize in breathing remediation and Orofacial Myofunctional therapy with children and adults. In addition to being a therapist, she is the director of the Academy of Orofacial Myofunctional Therapy, whose curriculum leads the field with the latest evidence based research touching on breathing remediation, sleep disorders, TMJ disorders, posture, fascia-release, and frenulum inspection and surgery. She holds a B.S. in Voice and Speech and a Masters of Science in Communicative Disorders.

---

Valerie Sinkus, PT
Valerie graduated from the University of Southern California Physical Therapy School in 1975. This journey has included extensive training in many manual therapy techniques and exercise approaches with a neuroscience basis . She has been a practicing craniofacial therapist for 20 years, with specialized training in pediatrics and obstetrics.

---


The AOMT has been proud to have collaborated with many of the world's foremost authorities to create such a foundation. In our Comprehensive Frenulum Inspection Workshop, we train practitioners to use the latest validated frenulum inspection protocols (Martinelli-Infants, Marchesan-Adolescents & Adults, both of which were a foundation for Brazil passing the world's 1st frenulum inspection law for all newborns) with hands-on training and theory from the authors themselves including leading authority Irene Marchesan, PhD, SLP, co-creator of both inspection tools & architect of Brazil's frenulum inspection law, on theory, research, and using validated inspection


tools; leaders in pre and post treatment Joy Lea Moeller, BS, RDH on myofunctional therapy and frenulum surgery, pre- & post care, osteopathic physician Virginia Johnson, DO FAAO on the correlation to the lymphatic system, physical therapist Valerie Sinkus, PT on the correlation to posture and the fascia system; and finally surgical all stars surveying surgical approaches to revision (with pre- & post care) with pediatrician James Murphy, MD on frenotomy on infants with scissors, oral surgeon Douglas Galen, DDS on frenectomy for all ages, ENT & sleep surgeon Soroush Zaghi, MD on myofunctional frenuloplasty, a proposed standard of care for frenulum revision & current research.


This course represents the AOMT's commitment to developing the best curriculum available anywhere, expanding on our comprehensive introductory course and diving much deeper in areas critical to a greater foundation in the field. This course contains all new curriculum and is a must for anyone working with patients with sleep disorders, TMD, or looking to advance in the field.

The AOMT is committed to providing the strongest foundation in the field of orofacial myofunctional therapy. We ground our curriculum in the latest evidence-based research. We have taught more than half of the myofunctional therapists practicing in North America. We offer further on-going assistance via the internet with professional problems you may have. We have a networked referral system for receiving new patients from doctors in your area. We schedule several courses throughout the year at various locations across the USA.

The fee for the Surgery Workshop is $2000.00
There is a $75 cancellation fee
We understand that events may come up for which you need to cancel your attendance in a course you have registered for. A full refund less a $75 cancellation fee will be issued if your request is received more than 21 days from the course start date. If you are less than 21 days from a class start date, no refund will be issued but a course credit will be given to apply for future courses.
Comprehensive Frenulum Surgery Workshop | August 16-17, 2019
UCLA Los Angeles, CA
---