AOMT Advanced Breathing Re-Education for
Myofunctional Therapy with Patrick McKeown
July 25-28, 2017 | San Diego, CA
---
Click Here to register
---
COURSE LOCATION
University of California San Diego
Located on the north end of campus overlooking Torrey Pines, the meeting rooms offers absolutely breath taking coastal and mountain views, modern accommodations, and a furnished outdoor patio.
The Village at Torrey Pines Conference Center
10201 Scholars Drive North
La Jolla, CA 92093
CLICK HERE to see a detailed map of where the courses will take place.
As seen when clicking on the link above, the courses will take place on the 15th floor of building #531 and on the main floor of building #532.
CLICK HERE to download a PDF of a map showing directions from the closest parking lot to the building with the meeting room on the 15th floor.
---

The Guest Housing at UC San Diego is also the location of the apartments we recommend staying in.
See the information below
---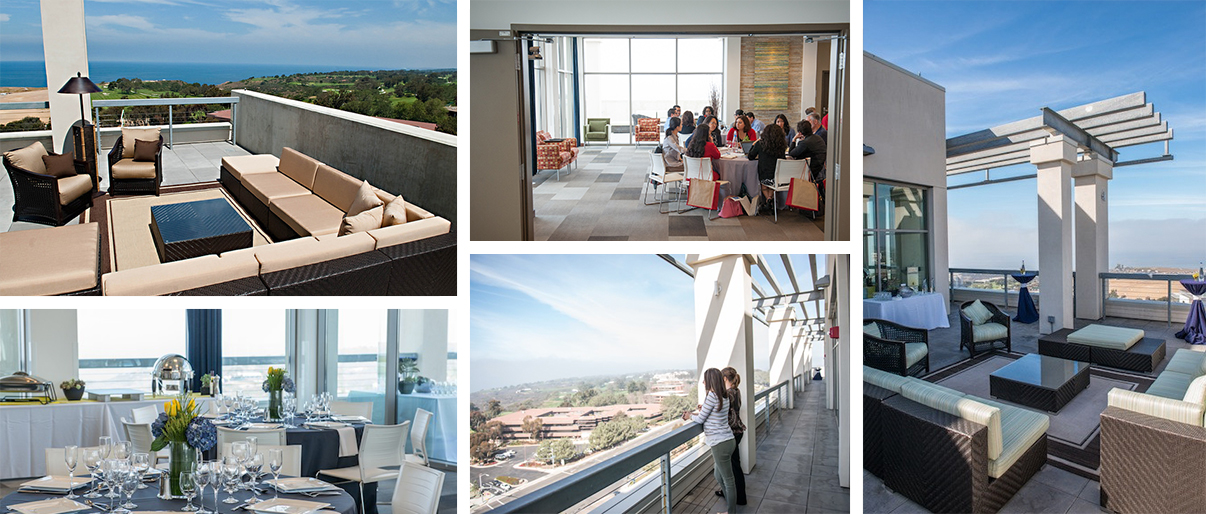 ---
HOTEL INFORMATION
Guest Housing at UC San Diego
You can book a 4 bedroom private campus apartment (with kitchen) right at the course location for $130 (for a private apartment, $76 for a shared one) via the following link below.
*Call Tiffany with the Conference Services at 858.534.4220 with any difficulties.
*Affirm that you are attending an on campus event
*The "Host" is the "AOMT"
*The contact is "Marc Moeller"
This Guest Housing at UCSD have 4 private bedrooms for $130 which makes it great to share with other students. If you would like to share a room with multiple bedroom with other students, please contact via phone or email Marc Moeller to make those arrangements and put you in contact with other students.
*Email: Click Here to Email Marc
*Phone: +1 310 382-7852
Click Here to Book a Room
---
Estancia La Jolla Hotel
The Estancia La Jolla Hotel is a full service luxury hotel within a 10 minute walk to the course that has a variable "UCSD Friends and Family" rate and can be booked via +1-855-430-7503.
Should a UCSD Contact be requested for the file, use Marc Moeller and Noelle Papilla, 858-534-9113.

Estancia La Jolla Hotel & Spa
9700 N. Torrey Pines Road
La Jolla, CA 92037
Main 855.430.7503
www.estancialajolla.com

"AOMT Clinic Advanced Course: Breathing Re-education For Myofunctional Therapy"
---
We offer an exciting and comprehensive four-day training course for dental, medical and speech professionals. We also offer advanced courses on specialized topics related to the field of OMT. We educate health professionals on how to recognize and treat orofacial myofunctional disorders (OMDs) and how to incorporate Orofacial Myofunctional Therapy (OMT) into a practice.

AOMT Advanced Breathing Re-Education for Myofunctional Therapy with Patrick McKeown
(AOMT Intro to Myofunctional Therapy Part 3)
This course provides an evidence based treatment modality for breathing re-education as a part of myofunctional therapy. Most patients who suffer from Orofacial Myofunctional Disorders (OMDs) are mouth breathers. Beyond leading to altered oral rest posture and altered craniofacial growth there are many co-morbidities that may be present with mouth breathing such as rhinitis, sleep disordered breathing, asthma, COPD, allergies and others.

We are proud to have partnered with Ireland's Patrick McKeown, one of the world's best known trainers in breathing re-education based on the principles of Russian respirologist, Constantin Buteyko, to pioneer this important dimension in support of myofunctional therapy. The attendee will have a strong grounding in this critical treatment modality and gain more stable and rapid transition to nasal breathing in their OMT patient population.
---
Presented by Academy of Orofacial Myofunctional Therapy
As Myofunctional Therapy aims to establish healthy patterns for chewing, swallowing and breathing, we have long advocated the application of the Buteyko method to compliment and assist us in our treatment. The AOMT is honoured to have partnered with Patrick McKeown to develop and teach a protocol for this program specifically tailored to the needs of specialists working in myofunctional therapy. This program will immediately add to your success in patient care.
This 28 hour course is a critical step in AOMT's 3 part, 80 hour, "Complete Introduction Orofacial Myofunctional Therapy," including our 30 hour, 4 day jump start, a "Comprehensive Introduction to Myofunctional Therapy," and our 22 hour "Advanced Course: Sleep Disorders, TMD, and Posture and Myofunctional Therapy."
With establishment of nasal breathing a key objective of myofunctional therapy, this course provides key additional training to re-educate breathing plus further knowledge of the airway, key co-morbidities such as sleep disorders, allergies, and asthma, and further grounding in working in an interdisciplinary team. Taking this course will not only speed results in treating patients, but also help the patient have better results and provide greater stability in those results over time.
• Upon completion of the course all attendees will receive access to 100 hours of supplemental on-line education and background in the Buteyko Method
• On completion of the course students will have the option of taking an exam and submitting case studies whereby practitioners may receive accreditation in the form of a certificate in the Buteyko Method. Practitioners will then be registered on the ButeykoClinic.com website, and can receive professional liability insurance
Outline & Faculty for the course
Patrick McKeown:
Intro: How the Buteyko Method Can Be Critical in Success In Orofacial Myofunctional Therapy
Overview of Buteyko history, methodology, and research
(A major portion of the course will be hands on working with patients)
Licia Paskay
Breathing intake protocols for myofunctional therapy with measurements, validated by studies with studies
Joy Moeller
Sleep disorders, breathing, and their relationship to myofunctional therapy
Samantha Weaver and Patrick McKeown
How to integrate into myofunctional therapy treatment
Patrick McKeown and Samantha Weaver
How to measure success with patients.ENT Standards of Care (UCLA Otolaryngologist TBA): Adenotonsilectomy, Nares Blockage, and Team Approach
Allergist Standards of Care (UCLA Allergist TBA): Airways, allergies, and management.

---
---
The Buteyko Method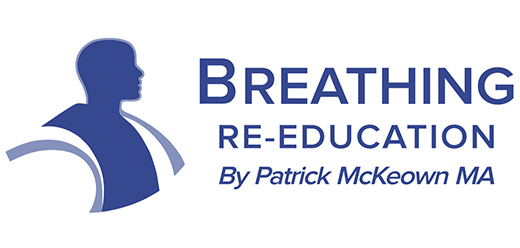 Hundreds of thousands of people in the Western world have successfully applied the Buteyko method to resolve and relieve symptoms of breathing problems such as asthma, rhinitis, hay fever, anxiety, stress, sleep-disordered breathing, snoring, sleep apnea.
Named after Russian Dr Konstantin Buteyko, the Buteyko Method consists of a series of breathing exercises and guidelines specifically designed to reduce over-breathing. Bringing breathing volume towards normal levels results in the drastic reduction of common breathing-related issues and brings many additional health benefits such as easy weight loss, greater energy and better sleep.
The simple fact is that many people breathe too much (clinically known as chronic hyperventilation), altering the natural levels of gases in the blood and leading to numerous health problems, including asthma. Habitual over-breathing is primarily due to the elements of our modern lifestyles such as processed foods, lack of exercise, pollution, smoking, and excessive talking. As a result of this, breathing volume can increase to as much as 2-3 times the norm, resulting in a variety of common complaints including weight gain, lethargy, difficulty sleeping, and poor concentration. Typical characteristics of over-breathing are breathing through the mouth, noticeable breathing during rest, breathing using the upper chest, regular sighing, taking large breaths prior to talking, and breathing loudly during rest.
Developing a habit of breathing too much can have significant negative consequences for long-term health, as it reduces oxygen delivery to tissues and organs, and leads to the constriction of the smooth muscles surrounding blood vessels and airways. Please click here for more information regarding the science behind better breathing.
The Buteyko Method involves:
– Learning how to unblock the nose using breath hold exercises
– Switching from mouth breathing to nasal breathing
– Relaxation of the diaphragm and creating a mild air shortage
– Making small and easy lifestyle changes to assist with better long-term breathing methods
– Measuring your breathing volume and tracking your progress using a special breath hold test called the Control Pause

The fee for this course is $1450.00
There is a $75 cancellation fee
AOMT Advanced Breathing Re-Education for Myofunctional Therapy
July 25-28, 2017 | San Diego, CA
---
CLICK HERE TO REGISTER